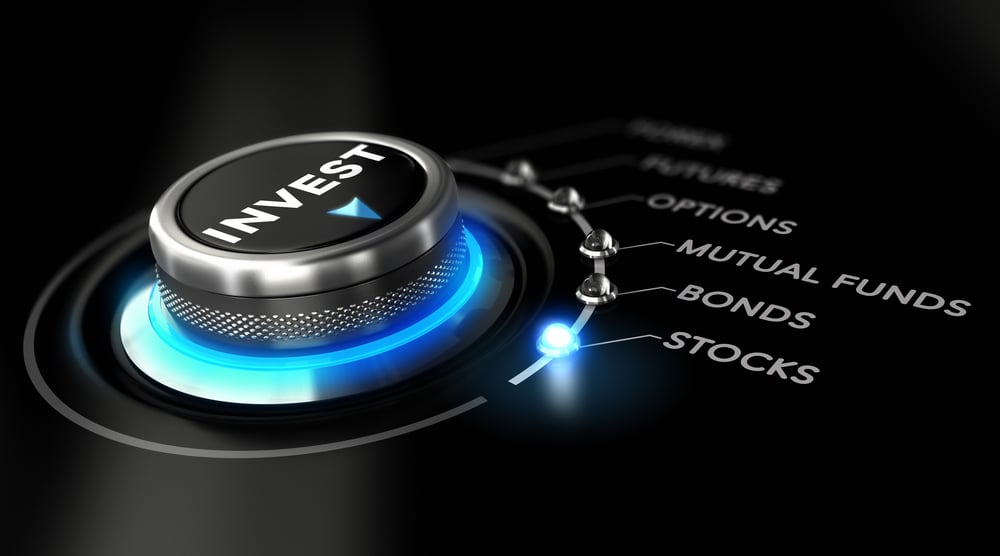 The internet has been of benefit to investors in many ways. This not only provides a way for individual investors to obtain a wealth of information about specific securities, but it has generated the ability of individual investors to trade their shares in real time.
Another benefit for investors who use the Internet as a research tool is the ability to offer a personalized, organized experience for the securities in their investment portfolio.
One tool that does this is Google Finance. Google Finance is a searchable guide on Google.com that allows you to track the performance of your securities. Google Finance is an update to the original version of Google Finance, which resided on its own portal. In this article, we'll show you a way to track the stocks in your portfolio using Google Finance and try to answer any questions you may have.
Introduction to Google Finance
All you need to access Google Finance is an active Google account. In your account, you can access Google Finance in two ways.
Visit google.com and enter your company name or stock symbol in the search bar. When you reach the results page, click on Finance, located on the "More" tab. This will take you to a Market Summary page, which shows the current stock price, stock prices of selected competitors, the company's most recent quarterly results, recent news about the company, a summary of the main stock indices (Dow Jones, NASDAQ, S&P 500 etc.) and general market news. Under the company name and the stock symbol in the upper left corner, you can click the Follow button to start tracking the stock.
Another way to access Google Finance is by visiting google.com/finance. This will take you to what can be summarized as your personal dashboard. It contains the same information you get on the Market Summary page that you access on google.com, but you have a section called "Your actions". This will show all stocks that were in your portfolio if you were using an earlier version of Google Finance. If you are a new user, you will be able to see some stocks related to the recent searches you have done (after all, it is Google).
You will also see an additional section on your panel called "You may be interested". This section provides suggestions from other companies that you can search based on stocks that are already in your portfolio.
(Ads)
This little-known smart chip is crucial for new 5G networks. And with 1 billion 5G devices going live within 4 years … the market is estimated to be worth $ 12.3 trillion! This newly released special report reveals urgent details.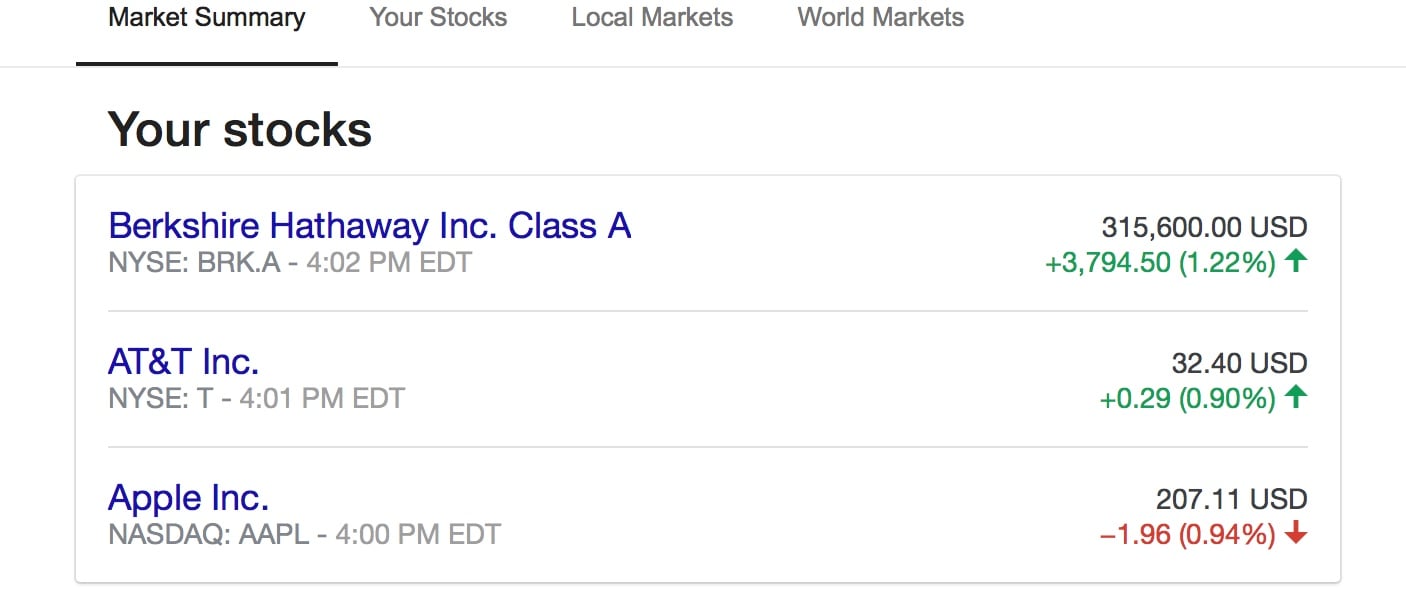 How do I add actions that are not currently displayed?
Just type your company name or stock symbol in the search bar. The search tool features predictive analysis, so you provide suggestions when you start entering the name or symbol. After reaching the page, you follow or stop following the material by clicking on the box below the stock symbol. It's the same user experience as "Follow" or "Stop following" someone on social media.
What information can I get and what does it mean?
After clicking or tapping on a specific company, you'll be taken to another page with four tabs:
global vision – essentially, this is your dashboard page, but reformatted and created specifically for the material you want to see. It's like moving from a news feed to a specific post. At the top of the page, you will see the current stock price and a chart that allows you to see the price movement in certain time increments (1 day, 5 days, 1 month, 1 year, 5 years (if applicable) and Max (if applicable) applicable).
The overview page also provides information specific to that stock, such as the price at which the stock was opened and the high and low prices of the day. The information is intended to be a snapshot of the basic information that investors use to measure a stock's performance.
News – this guide only presents news related to these actions and general headlines about the market. One caveat: the news you see is taken only from major publishing sites, but may not provide stories from niche sources that an investor might prefer.
To compare– one of the tools that investors may find valuable is to compare the performance of an individual security with others in its sector and with the broader market. This guide provides this information in a very organized way. In addition, the tab provides information about the actions that are on your watch list. If you want to compare inventory that is not listed, just type in the company name or symbol in the search bar titled "Compare inventory or custom index" to add it.
Finance– this allows the user to have a more in-depth view of the company, looking at the information of their last quarterly deposit. Although it is not a complete balance sheet, it does provide data to the user on how much revenue they are generating, their operating income and their available money. An interesting feature is the ability to analyze the last three quarters of the data. Investing is never done in a vacuum. This information allows investors to have a better view of the stock performance extra hour. This is information that advocates of fundamental analysis will appreciate.
Can I access this information on my mobile device?
One of the good things about Google Finance is that it's completely compatible with computers and mobile devices. The mobile version was responsively designed to fit your device's screen size, but all the information is there.
Can I monitor the performance of my personal portfolio?
Currently, there is no way to track your personal portfolio on the daily performance of the individual investor on Google Finance. Many investors are asking for this information. Google has suggested that there will be future updates but did not comment on whether it plans to include a way for users to enter data specific to their stock portfolio (i.e., owned shares and price paid).
Before the launch, a spokeswoman said that Google chose to make the changes to increase the global exposure of its financial product. By integrating the function into the Google search tool, it will allow the company to reach a wider audience that wants this information.
An alternative solution on the Google platform is to use Google Sheets.
Google Sheets lets you fill in individual fields on your spreadsheet with information obtained directly from Google Finance. After adding this information, it will be updated automatically from the latest information available on Google Finance. As a user, you would need to enter information for your specific portfolio, but after entering the data, the spreadsheet will continually update your portfolio's performance calculations based on the latest information from Google Finance. One of the interesting things about using Google Sheets is that it's a way to get additional information about the actions you don't get in Google Finance. For example, you can find the number of shares outstanding and the average daily trading volume.
I used to use the older version of Google Finance; why did they remove the My Portfolio feature?
Google never gave a direct answer to why they removed the My Portfolio feature, but expressed an interest in making financial and stock news available to a wider audience. They may have plans to add this information in the future, but we still don't know.
How do I manage my elderly parents' portfolio, how can I keep this information separate?
The easiest way to do this would be to set up a separate Google account with your name. Then, just sign in with that account and fill Google Finance with the titles in your portfolio.
I am an active trader, will Google Finance help me?
If you are an active professional, you probably trust technical analysis. In that case, Google Finance is probably not robust enough for you. You can certainly use Google Finance as a news tracking device for stocks you want to keep a close eye on. But to see the real-time stock movement that active traders need to get in and out of positions quickly, you may want to check out our MarketBeat All Access service, which offers access to our set of web-based research tools, our product library premium. reports, our complete database of 500,000 stock ratings, our real-time news feed, our portfolio management tool and our premium daily newsletter.
Google Finance is a good tool, if not a failure, useful for investors who want to get an overview of the performance of the stocks in their portfolio. The interface provides them with a curated experience that they can use to create watchlists, news alerts and other personalized information for their portfolio.
15 Technology stocks that analysts love
There are more than 1,100 technology companies traded on public markets in the United States. Given the large number of hardware manufacturers, social networks, software companies, service providers and other technology stocks, it can be difficult to identify which technology companies will outperform the market.
Fortunately, the brightest minds on Wall Street have already done this for us. Every year, analysts issue approximately 15,000 different recommendations for technology companies. Analysts do not always get the correct "buy" ratings, but it is worth examining carefully when several analysts from different brokerage firms and research firms are assigning "strong buy" and "buy" ratings to the same technology stock.
This slide show lists the 15 tech companies that have the highest average analyst recommendations from Wall Street stock analysts over the past 12 months.