Nearly a quarter of Covid-19 patients at community treatment centers experienced symptoms of depression in the first week of hospitalization, and their symptoms worsened with prolonged treatment, a study showed.
A research team at Seoul National University Hospital interviewed 107 patients in community treatment centers from March 5 to April 8 of last year and published the results in the Journal of Korean Medical Science (JKMS).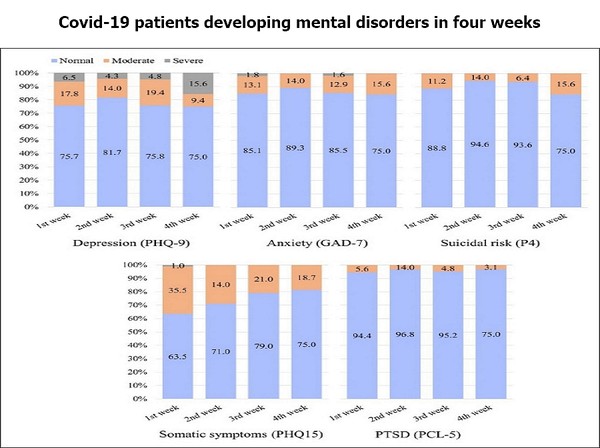 More than half, or 52.3%, were women under the age of 30. About 10.3% of them had a history of mental illness and 4.7% had underlying illnesses.
The study showed that 24.3 percent of confirmed patients developed moderate or worsening depressive symptoms within a week after hospitalization, with 14.9 percent experiencing anxiety and 36.5 percent experiencing somatization disorders. About 5.6 percent of hospitalized patients were suspected of post-traumatic stress disorder (PTSD).
Patients complained mainly of headaches, constipation or diarrhea.
Among patients with depression, 15.6% developed major depressive disorders in the fourth week of hospitalization. Other symptoms did not show any significant difference over time.
"The main risk factors for depression and anxiety disorders during hospitalization were due to prejudice against Covid-19 and its past psychiatric history," said the researchers. "History of mental disorder and personal prejudice tends to serve as the main factor among patients who suffer from PTSD when hospitalized."
The researchers also explained that depression, anxiety and PTSD remained at similar levels during the isolation period, and that severe depressive symptoms increased after the fourth week of hospitalization.
"It is important to maintain treatment for existing psychological disorders and minimize social stigma against Covid-19 during the isolation period," said the researchers.