Pretium, a specialized investment management company focused on real estate, mortgage financing and corporate credit that holds more than $ 20 billion in assets, has revealed that John Keratsis will succeed Matt Nichols as president and CEO of his Deephaven Mortgage platform.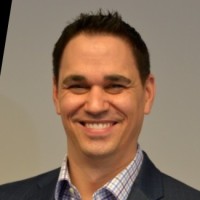 Keratsis brings nearly two decades of experience and knowledge to Deephaven. In his new role, he will be responsible for leading the next phase of Deephaven's strategic growth. He will partner closely with Nichols, who will continue to serve as chairman of Deephaven's executive board. The leadership transition allows Nichols to spend his time focusing on his role as co-director of Pretium's Residential Credit business.
Prior to joining Pretium and Deephaven, Keratsis held the position of senior managing director at Incenter, where his responsibilities included overseeing various mortgage services and specialist lending business units and more than 800 employees. These units included Boston National Title, a national securities and settlement services platform; CampusDoor, a comprehensive and private student loan origination platform and fulfillment company; Agents National Title Insurance Company, a securities insurer; a large-scale offshore mortgage enforcement operation and a national appraisal management company. Prior to Incenter, Keratsis spent nearly 12 years as founder and CEO of Boston National Holdings, which was acquired by Incenter in November 2016.
"He is a businessman committed to a proven track record of building successful businesses that combine a customer-centric operational approach with a commitment to providing world-class services," said Nichols of Keratsis. "Your depth and breadth of experience and expertise will be critical as we continue to scale our platform and seek to capitalize on a wide range of strategic business opportunities."
Deephaven was acquired by Pretium in June 2019 and continued to strategically build its platform. In the past 7 years, Deephaven has created more than $ 8 billion in agency loans.