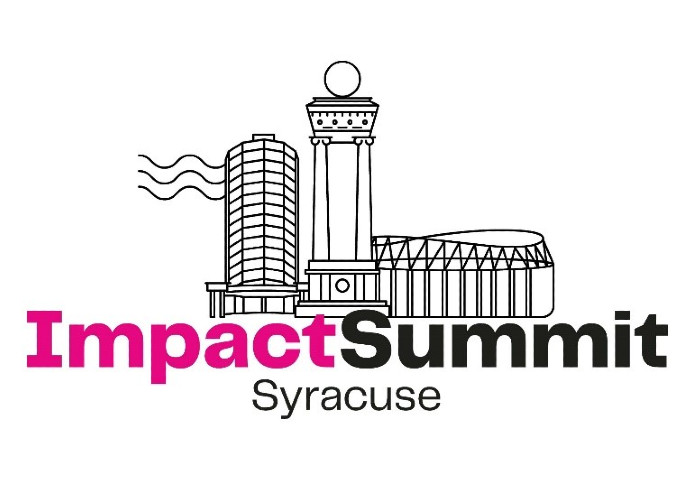 On Friday, April 9, the Blackstone LaunchPad & Techstars of Syracuse University Libraries will be hosting virtually three dozen teams from 19 countries and all five continents for the prestigious Hult Prize Regional Impact Summit competition. This year's Hult 2021 Challenge is centered around the theme "Food for Good".
The Hult Award Impact Summits are held at 100 locations around the world, and this year, Syracuse is one of only three regional hosts in North America. The winners of the regional campus business competitions now compete in the global competition sponsored by the United Nations, with the winner receiving an initial capital subsidy of US $ 1 million.
The director of the Syracuse University campus at the summit is Claire Howard '23 (Maxwell School of Citizenship and Public Affairs), a global fellow at the Syracuse University LaunchPad. The full-day event will start with the keynote speaker Catherine Bertini, professor emeritus at Maxwell School, at 9:30 am ET. Bertini was awarded the World Food Prize in 2003 and a longtime director of the World Food Program, which recently won the Nobel Peace Prize.
The competition's separate panel of judges will include:
Between the presentation rounds of the competition, the presenters will share "Advice for a lifetime", presenting Derrell Smith, a former student of Syracuse, a former NFL player, host of a food program for Mad Good Food, and founder and CEO of the culinary brand 99EATS, a virtual brand that works to connect people through food and William Wright, senior vice president of global product innovation and EVP and chief operating officer at Tupperware brands.
A final round of pitches from the top six teams will begin at 3:15 pm. ET and is open for public viewing with early registration. It will include a musical interlude with performances by the Syracuse University student band NO NEW FRIENDS and a networking panel moderated by two Syracuse University alumni and former winners of LaunchPad Global Fellows and Hult Prize, Audrey Miller, and Amanda Chou.
Two of the teams competing in the Syracuse Hult Prize Regional Impact Summit competition include teams from Syracuse University:
WaxPax Solutions, Erica Morrison '21 (Whitman School of Management and Newhouse School of Public Communications), Lidia Menbaeva '21 (College of Arts and Sciences) and Daniel Hamrahi '21 (Whitman School of Management), a multipurpose biodegradable packaging solution made from a patented blend of beeswax and cellulose that will help eliminate waste from landfills in the food supply chain.
Conservation Cuapa Monde, Claire Chevalier '24 (Whitman School of Management) and Sasha Temerte '23 (College of Arts and Sciences), a consultancy that seeks to develop universal standards for sustainable packaging, similar to the organic certification standard for organic food producers and others organic agricultural products, for producers and consumers of all consumer goods packaged in the USA and the European Union.
Another team from Syracuse University will be competing at the April 19 Regional Impact Summit, organized by the University of Massachusetts, Amherst:
Get together, Nolan Kagan '23 (Whitman School of Management), a community-building web and mobile app to bring people of all ages and cultures around the world together to cook and share favorite recipes and conversations, first in the digital space and then in real life post-pandemic life, to deal with social isolation while building cultural and social literacy among people who would not otherwise meet.
The Hult Prize Foundation transforms the way young people see their own possibilities as leaders of the impact of change in the world with the aim of creating jobs, stimulating economies, reimagining supply chains and improving results for 10 million people by 2030.