By ZHENG XIN in Beijing and TAN YINGZI in Chongqing |
China Daily |
Updated: 2021-04-08 07:05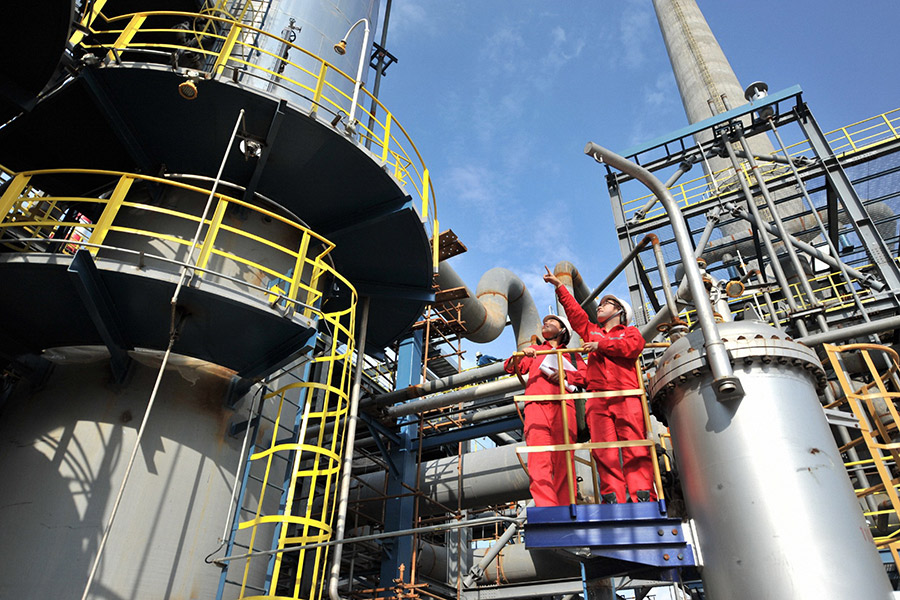 A major natural gas project under construction in southwest China will further facilitate the government's efforts to peak carbon dioxide emissions by 2030 and achieve carbon neutrality by 2060, an analyst said.
The project will contribute substantially to the country's carbon neutral goal, helping China achieve its goal in terms of decarbonizing the industry and energy sectors, moving from coal to gas in the coming years, said Cao Lujia, analyst at BloombergNEF .
"There is great potential for shale gas in this region, which could be the mainstay of China's domestic gas supply to help decarbonize the industry and energy sectors in the long run," added Cao.
With a total investment of 710 billion yuan (US $ 108.5 billion), Sichuan and Chongqing province, where the project is located, are stepping up efforts to build the natural gas project, which will have a production capacity of 100 billion cubic meters by 2035, to ensure sufficient supplies of clean fuel in China.
According to Cao, China's natural gas demand in 2020 was 324 billion cubic meters, of which 189 billion cubic meters, or 58%, came from domestic supply. The new project underway in southwest China is expected to reach a level of production that could have met one-third of China's total demand last year.
"Sichuan and Chongqing gas consumption maintained its momentum, increasing 52 percent and 58 percent, respectively, in the first two months of 2021 compared to the same period last year," she said.
Yang Shixing, chief engineer at the Chongqing Energy Bureau, was quoted by the Chongqing Daily as saying that the two regions will focus on regular natural gas fields, as well as shale gas fields in the Fuling and Nanchuan areas.
China's decarbonization campaign is also encouraging the strategic repositioning of domestic companies, such as oil giants China Petrochemical Corp and China National Petroleum Corp.
China Petrochemical Corp, or Sinopec, announced on Tuesday that its shale gas field in Fuling produced more than 1.78 billion cubic meters of shale gas during the first quarter of 2021, an increase of almost 20 percent in the annual comparison.
The Fuling shale gas field in Chongqing became commercially operational in 2014, making China the first country to achieve commercial shale gas production outside of North America. Its annual production capacity reached 10 billion cubic meters in 2017, as planned, and the field's total proven reserves now exceed 792.6 billion cubic meters, the company said.
PetroChina Southwest Oil and Gasfield Co, a subsidiary of CNPC, also announced major recent discoveries in the natural gas fields in Sichuan, which are expected to become commercially operational this year.
Based on BloombergNEF's latest Global Gas Summer Outlook 2021, China's gas consumption is expected to grow 7.6 percent in 2021, with industrial gas demand back at full throttle.
At the end of last year, Sichuan and Chongqing recorded total gas production of 54.7 billion cubic meters. The two areas are striving to achieve a total gas production of 100 billion cubic meters by 2035.