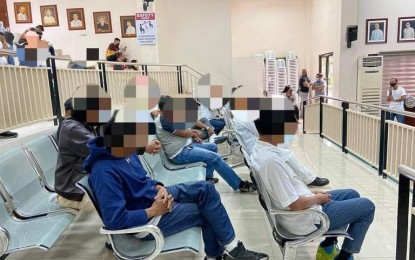 ANGELES CITY, Pampanga – A total of 33 drug surrenderers here graduated from the city's community-based rehabilitation program on Wednesday.
Ricky Saul, chief of the Angeles City Anti-Drug Abuse Council (ACADAC), on Thursday cited the importance of the prevention and reformation programs on drug abuse that could help surrenderers improve their lives.
Saul said in an official social media post that the ACADAC and the Angeles City Police have been working hand-in-hand to protect Angeleños, especially the youth, from drugs.
He estimated the success rate of the ACADAC at about 80 percent in terms of outpatients completing the duration of the program.
After graduation, he said, the ACADAC also helps them gain livelihood and job opportunities.
Saul noted that the activities during the program would build the outpatients' self-esteem and help them live a better life and avoid a relapse.
Under the program, the drug surrenderers undergo counseling and treatment, lectures, outreach program, tree planting, and family intervention for several weeks.
He urged drug dependents who want to change their lives to seek treatment from the community-based rehabilitation program as it is free of charge. (PNA)